Introducing trivago Direct Connect open beta for hoteliers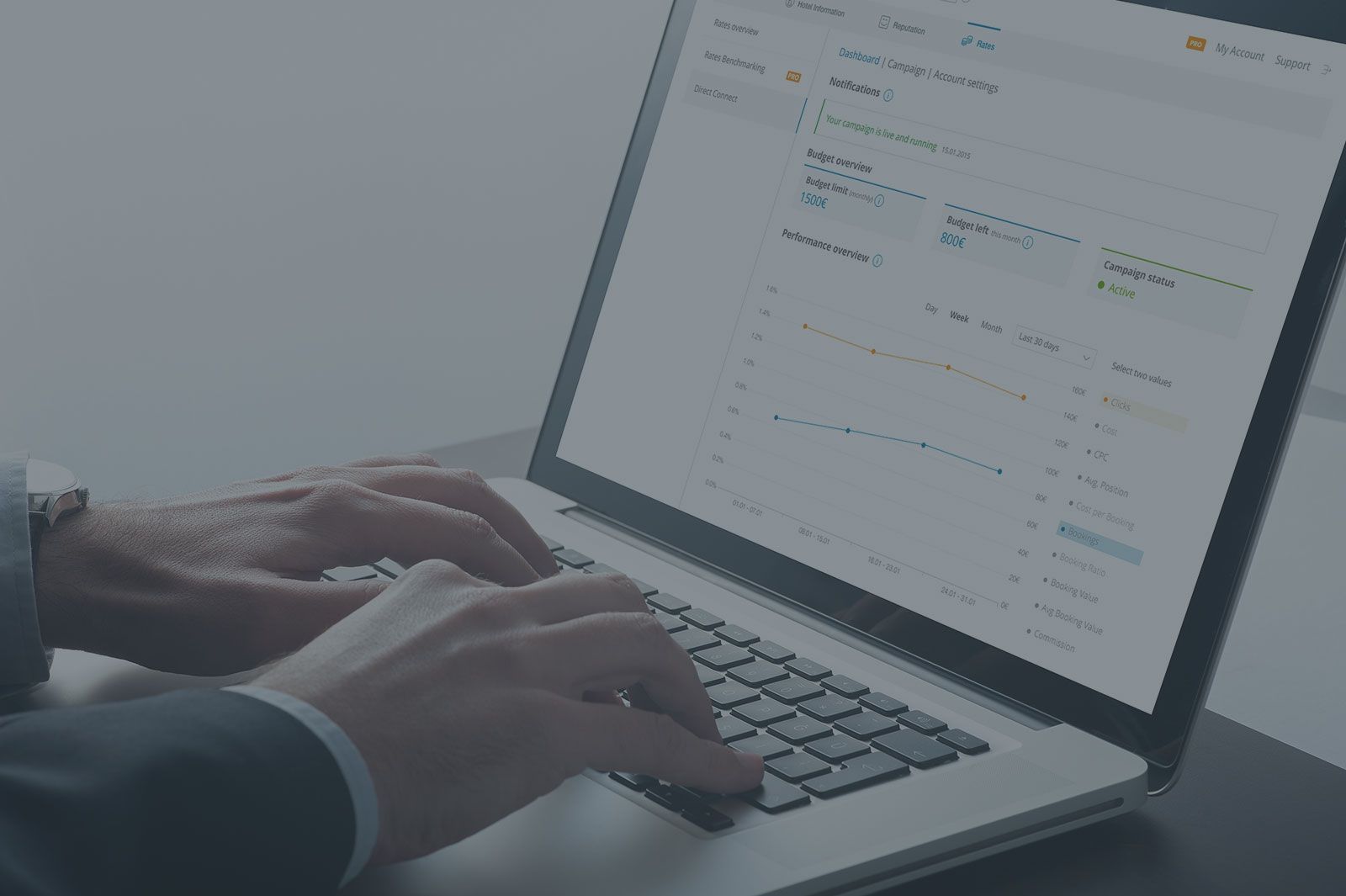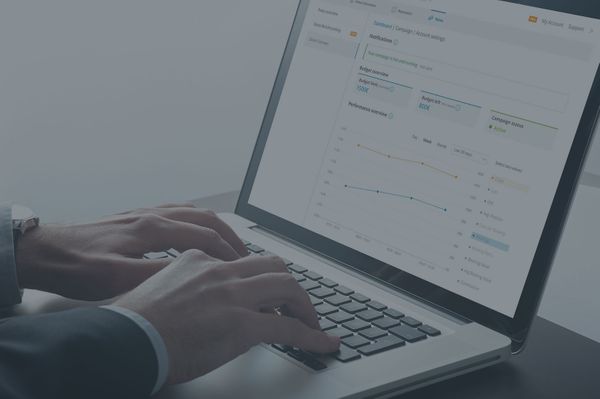 A powerful solution for driving direct bookings
Direct Connect enables hoteliers to easily promote their website rates on trivago and increase their direct bookings. The campaign management tool allows hoteliers to run cost-per-click campaigns and monitor their performance through trivago Hotel Manager.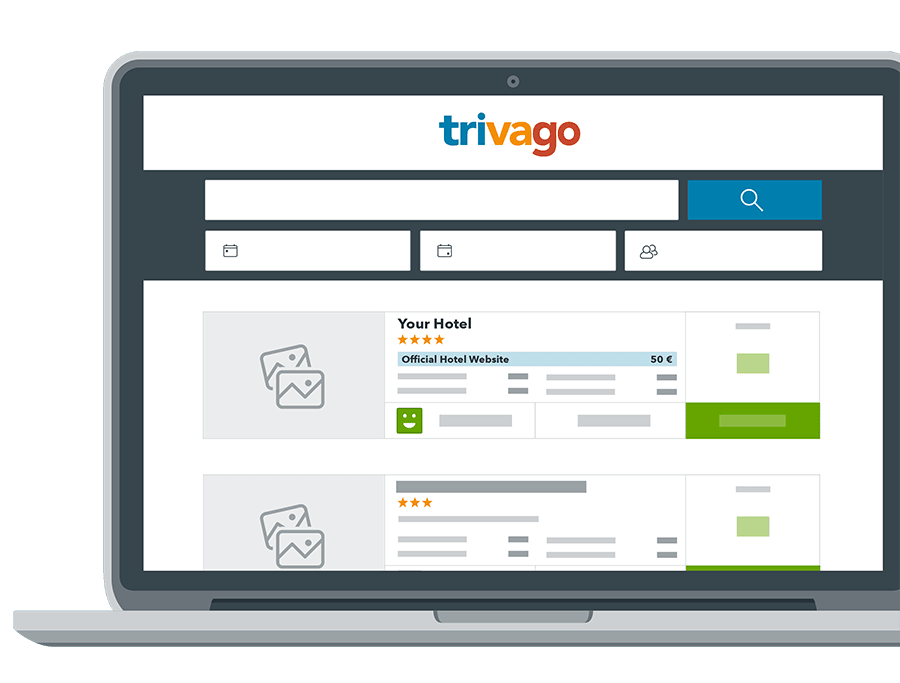 WebHotelier partners with trivago to offer Direct Connect open beta access to all our customers
WebHotelier is now a trivago connectivity partner. You can launch your first Direct Connect campaign by following these steps:
Step 1. Log in to your Hotel Manager account and select Direct Connect. trivago should automatically detect WebHotelier as your IBE connectivity partner. Press Start Now to begin.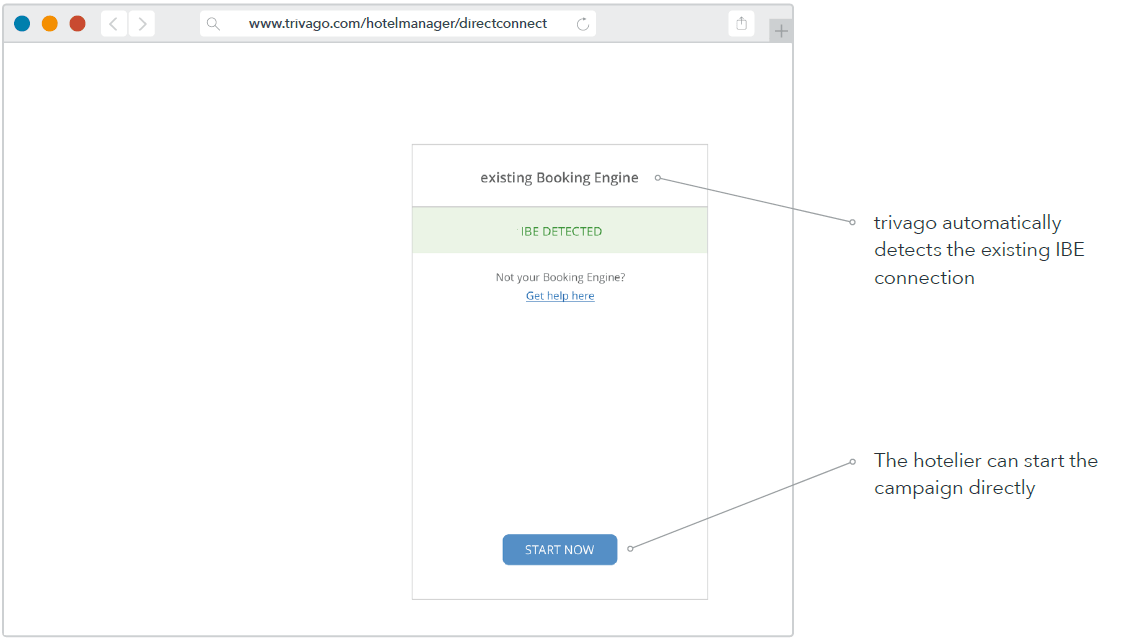 Step 2. You decide how much you want to invest and can change your budget at any time. After you select a budget, the CPC is automatically adjusted.
Step 3. Let trivago know where to send your monthly invoice. No advanced payment is necessary. You are ready to launch your campaign!
Sign up to Hotel Manager & Direct Connect
---
WebHotelier not automatically detected as your connectivity partner?
Apply to Direct Connect beta if WebHotelier is not automatically detected as your existing IBE.
---
Budget management
Providing full financial control
We're giving the power back to hoteliers by offering full control over the marketing budget. They will enjoy complete budget adjustment functionality as well as capping control. Additionally, trivago provides consultation about how to best put their monthly budget to use to see powerful results.
Benefits
Complete control over budget
No risk of overspending
Step-by-step consultancy
Maximized performance and ROI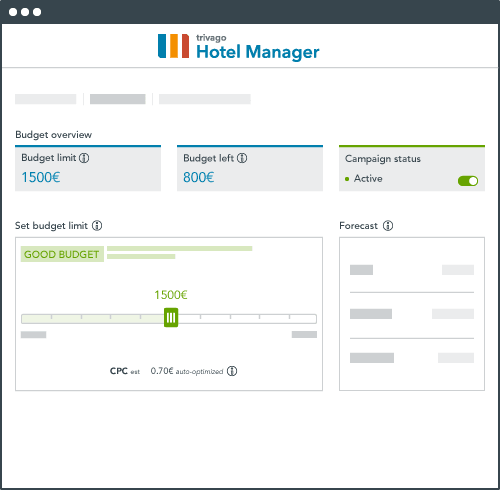 Automatic CPC optimization
Taking the complexity out of CPC campaigns
trivago's solution provides automatic CPC optimization to keep the hotel competitive. Hotels only need to provide their budget, and the CPC will be automatically set, based on the existing competitive environment.
Benefits
Auto-optimized CPC
Easy to understand
Reduced risk of possible user errors
Hoteliers remain competitive
Saved time, reduced complexity
Performance forecasting
Meeting expectations
In a continuously changing environment, hoteliers need an idea of what lies ahead. trivago fulfills this need by providing them a 30-day forecast, based on the following:
Estimated clicks
Estimated bookings
Estimated cost-per-booking
Benefits
Improved ROI
Decision-making support during campaign optimization
Clear expectations for the user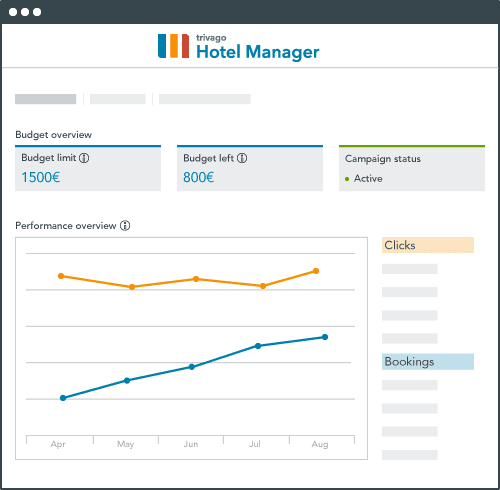 Performance metrics
Easily track and optimize your campaign
Direct Connect offers detailed analytics and Key Performance Indicators (KPIs) so hoteliers can measure the success of their campaign at a glance. They can monitor:
Bookings
Average position
CPC
Much more
Benefits
Complete overview of the campaign performance
Quick and detailed insights
Progress monitored over time